Certified Governtment Contactor For Arborist Services
Government Certifications: 8(a), DBE, MBE, SBE, EBE

John Egart's Tree Service is an arborist business that has been specializing in providing safe, reliable, quality tree care to its commercial, government/state, and residential customers since 2008. We pride ourselves in providing excellent customer service while ensuring that each project, no matter how big or small, is completed to our customer's satisfaction in a timely manner. Our goal is to create long-term relationships with each of our customers through outstanding work, caring customer service, and fair and competitive pricing.
CONTACT INFORMATION: Capability Statement
John Egart, President
K & M Landscaping & Design
DBA John Egart's Tree Service
2076 Galena Street
Aurora, CO 80010
Services Offered:
Wood chipping services
Storm damage clean up
Grapple truck services
Land clearing
Lot preparation
Forestry mountain services
Forestry logging
Support activities for forestry
Mulching
Philosophy:
It is our goal to meet and exceed the expectations of our customers while providing them with professionalism, exceptional customer service, fair and competitive pricing, and quality tree service.
NAICS CODES:
561730 – Arborist Services
484220 – Local Agricultural Products Trucking
237310 Highway Street And Bridge Construction
115310 Support Activities For Forestry
SIC CODES:
0783 - Arborist Services
4212 – Local Trucking Without Storage
Past Projects:
PROJECT NAME:
MARSTON LAKE NORTH UPSTREAM OF GLENBROOK POND, PHASE 1 Denver Co
Description:
We performed tree removals cutting to ground level. We cleaned up the area cutting to fence level and removed all brush and wood next to the creek and fence. This had to be done first to allow big equipment in the area so they could install new pipe.

What is a DBE?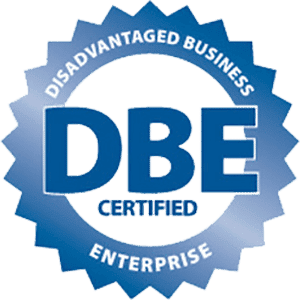 DBEs are for-profit small business concerns where socially and economically disadvantaged individuals own at least a 51% interest and also control management and daily business operations.
African Americans, Hispanics, Native Americans, Asian-Pacific and Subcontinent Asian Americans, and women are presumed to be socially and economically disadvantaged.  Other individuals can also qualify as socially and economically disadvantaged on a case-by-case basis.