Have A Big Tree In A Tight Place?
Crane Tree Removals Are A Specialty Of Ours!
Crane Service Tree Removal
Have you ever seen and wondered how do they get that big tree out of that tight space?
Some jobs require the use of a crane to safely remove large trees in tight spots.
Tree damage to your property can be prevented with crane assisted tree removal services.
Removing trees in Denver CO with the assistance of a crane is hands down the safest way to remove large trees in tight spaces. Traditional tree removal methods can't remove trees in tight spaces next to structures. Large trees in tight spaces require complex rigging and lowering to avoid obstacles and in certain situations they have inferior results compared to the crane assisted tree removal process. When a crane is used in the tree removal process it greatly reduces the amount of time that it takes to remove the tree and it also decreases the impact to the surroundings. When using a crane we are able to provide a safe and efficient no impact tree removal in the tightest of spaces. Sometimes a tree grows very large next to a structure and the only way to safely remove it is with the use of a crane.
Case Study:

Tree Removal In Denver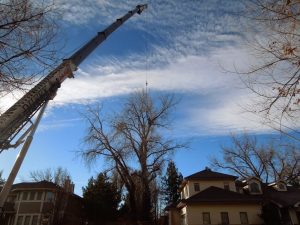 Jim and Betty Thompson called us because they had a tree that was dropping large limbs in their yard. After arriving to their home in Denver, CO we checked the tree's health to see if it could be saved. Unfortunately the tree had become infested with beetles and needed to be removed. The Thompson's liked the shade the tree gave them but liked the idea of having more of their backyard available for their children to play in more. They hired us to remove the tree and due to the proximity of the home the tree was not able to be reached by our bucket and crane trucks so that we could remove it in sections. This is a dangerous climb so it was great to be able to use the bucket and crane trucks. Bugs that have damaged a tree can damage the core thus weakening the top of the tree. This could result in the tree breaking off while we are up in it and leading to a very bad day for our climber. Thankfully we were able to take the tree down without any problems thanks to our crane assisted tree removal service.
Testimonial:

They did a fantastic job on our tree removal we were very scared about how close it was to our home but thankfully we hired the right team for the job.
Betty Thompson, Denver, CO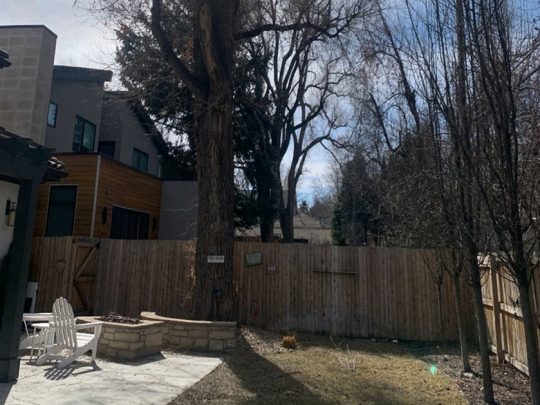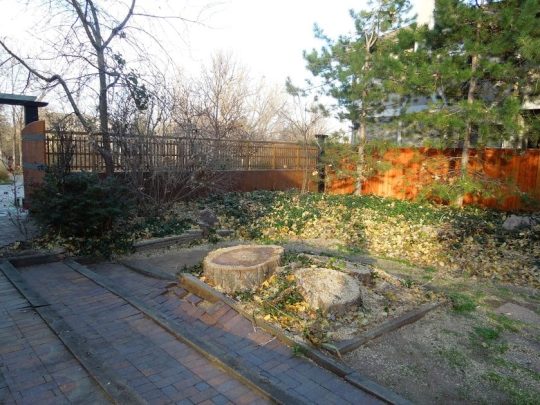 How much does tree removal service cost in the Denver area? Tree removal costs vary depending on a number of factors:
The proximity to hazards such as buildings and power lines can increase the cost of a tree removal job. If we have room to lay the tree down the price is less expensive than if we need to climb the tree and take it out in pieces.
The size of the tree is a major factor in the price of the tree as larger trees obviously take longer to take down and clean up than smaller trees.
The health of the tree can factor into the price as some trees are not safe to climb.
Call us or get a free estimate through our website contact page for all your tree service needs and questions.
We provide the best crane assisted tree removal services in Aurora, Boulder, Centennial, Denver, Arvada, Littleton, Wheat Ridge, Colorado at the most competitive prices in town. When you need a tree removed call on us to get the job done right. No job too big or too small.