Need Bush And Shrub Clearing And Removal
When your bushes shrubs and hedges become overgrown we can safely remove them.
Expert Bush Shrub And Hedge Removal At Your Fingertips
John Egart's Bush, Shrub and Hedge Removal Procedures
When you need bush shrub and hedge removal services, our professional tree service company and arborist service provides the premier removal service with the most reliable results. Having overgrown bushes or shrubs on your property can hinder walkways and damage structures. With highly trained experts on staff, our bush and shrub removal protocols are unmatched, making sure your property is in tip-top shape no matter how many hedges bushes or shrubs you need removed. Our shrub removal professionals pay close attention to your property's value to ensure that our measures enhance your existing features and work to eradicate the entire bush hedge or shrub.
We are a local Denver area reputable tree service company whose shrub removal experts are renowned for our ability to handle even the toughest job. Whether it is for your commercial or residential property, we use cutting-edge equipment to help increase your property value as well as your curb appeal.
Do I need To Remove My Bushes, Shrubs Or Hedges?
Overgrowth: Overgrown bushes hedges or shrubs can block out the sunlight necessary for neighboring plant life to thrive. When pruning them back is no longer feasible, allow us to remove your overgrown shrubs which will create more space for new and healthier growth.
Poor health: Bushes and shrubs can often be infested with parasites and disease, which can be transferred to other plants and trees. Shrubs that suffer from poor health can also rob the soil of necessary nutrients.
Re-landscaping: If you are thinking about re-landscaping your property, removing shrubs is an ideal way to create a clean slate for new planting ideas.
Affordable Shrub Removal, Tree Removal & Beyond
As an added bonus, our bush, shrub, and hedge removal services are affordable for just about any budget! With competitive prices for a full range of tree services, we have been providing affordable removal services for over a decade. We'll outfit you with a custom pricing plan in accordance to the work you need done.
We pride ourselves on offering our services with the most beneficial features available! We understand the need for professional tree service and the desire to receive top-quality results without hassle. Whether it is an over grown tree, bush, shrub, or hedge no job is too big.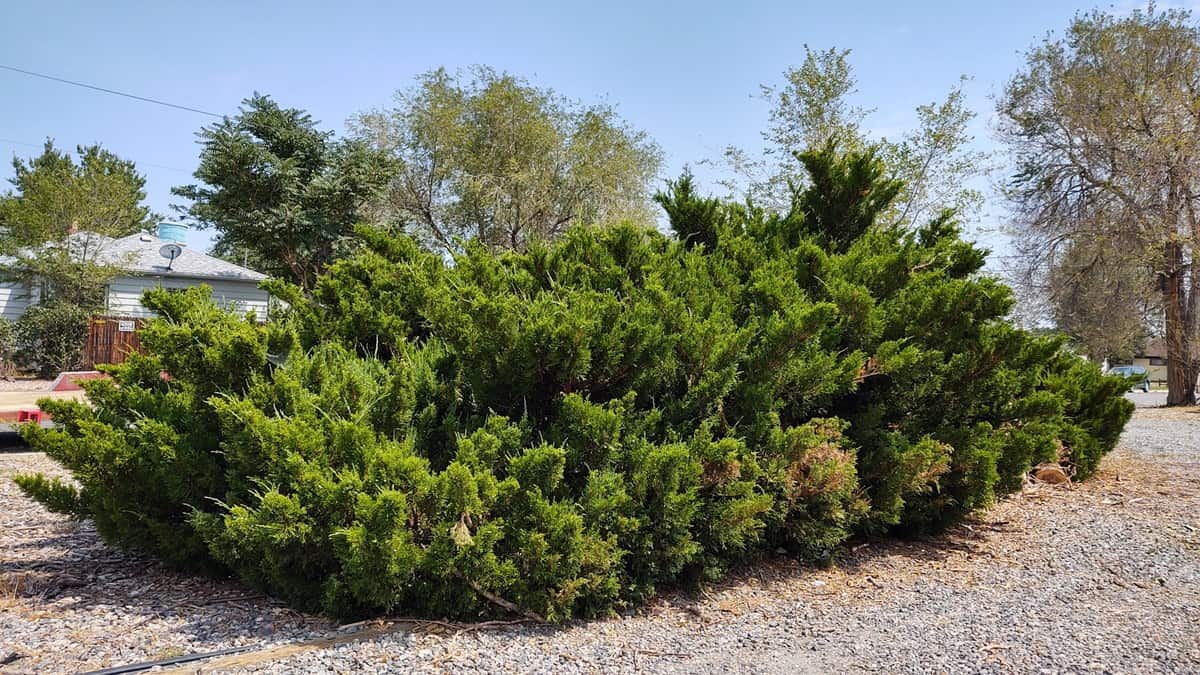 How much does bush, shrub, or hedge removal service cost in the Denver area? Removal costs vary depending on a number of factors:
The proximity to hazards such as buildings and power lines can increase the cost of a bush removal job.
The size of the bush, shrub, or hedge is a major factor in the price.
Call us or get a free estimate through our website contact page for all your bush, hedge or shrub removal service needs and questions.
We provide the best removal services in Aurora, Boulder, Centennial, Denver, Arvada, Littleton, Wheat Ridge, Colorado at the most competitive prices in town. When you need a bush, shrub, or hedge removed call on us to get the job done right. No job too big or too small.